Why Now Is The Time To Protect Your Turks & Caicos Home From Termites
2/28/2019
We live in one of the most beautiful corners of the earth here in Turks and Caicos. It's rare to have cold temperatures. This comes with benefits such as year-round beach trips and no major need for indoor heating. However, our warm weather comes with one major disadvantage, year-round termites. Due to termites' need for warmth to remain active, termites never truly go away here on our beautiful islands. However, they do get worse during what we call swarming season which, unfortunately, is coming right up.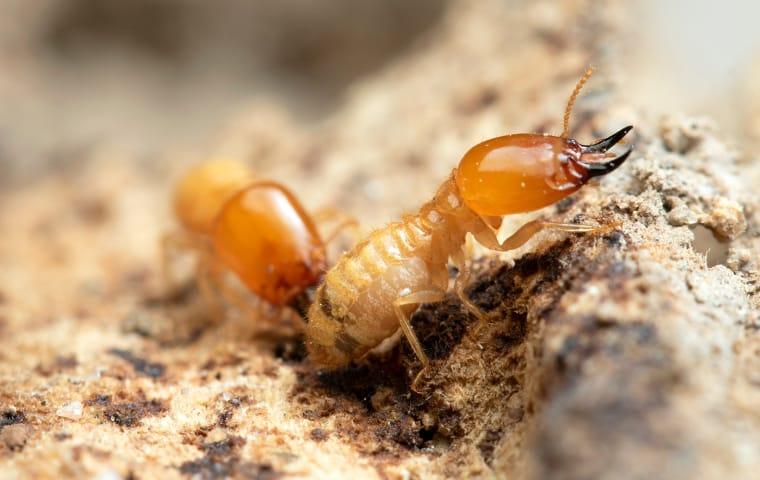 Swarming Season
Typically termites will swarm during the spring. At this time, winged termites will leave their fully mature colonies in search of new areas to set up homes. This can be particularly concerning to see around your home because it is a good indicator that you already have a fully mature colony nearby, either outside or within the walls for your home. If you are seeing termite swarmers around or inside your home, your first course of action should be to call Parkway Pest Solutions.
Call Parkway If You See Termite Swarmers In Your Home
Termite swarmers in and around your home could mean one of two things, existing structural damage to the wood of your home, or potential structural damage. Either is a major concern and needs to be addressed immediately. Here at Parkway, we deal with termites using a tried-and-trusted system called Sentricon® System with Always Active™. This system baits and exterminates termites from their source, fully eliminating termites colonies on or near your property, ensuring not only the extermination of any existing termites but future ones as well.
Prevention For Termites Is Very Important
Even if you are not seeing termite swarmers around your home, prevention is still vitally important; here are three reasons why:
First, because termites don't always invade in swarms, but can also invade underground into the exterior wood of your home.

Second, because termites are a year-round threat that requires a constant defense to keep them at bay.

Last, because termite invasions can be far more costly than investing in proactive protection with professional termite treatments. Prevention makes more fiscal sense.
You would never own your home without home insurance, so why own it without proper termite prevention? Don't wait around for termites to wreak havoc on your investment. Get protection today by calling the professionals here at Parkway Pest Solutions!