How To Protect Your Turks & Caicos Home From Termites
3/28/2018
Termites are more common and damaging than one would believe. In fact, these wood-destroying pests cause over $30 billion of damage worldwide each year and, unfortunately, infestations can happen to anyone. The most common forms of termite damage are to local vegetation, vintage furniture, and structural damage to homes.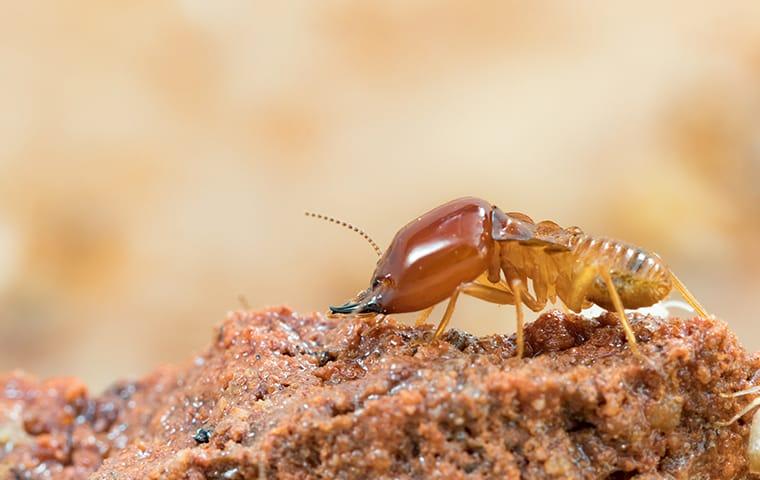 Termite prevention is the easiest and most cost-effective form of termite control; this is because you prevent the infestation from forming in the first place. Prevention can come in many forms with varying degrees of effectiveness. The most common forms of termite prevention include the following:
Yearly inspections by a professional. The sooner a termite infestation is noticed, the better.

Removing cellulose-based debris. This includes dead leaves or dumped grass clippings.

Minimizing or eliminating wood-to-soil contact. This includes having concrete or steel bases connecting the home's wood foundations and lattices to the ground.

Pre-treating your home. There are a variety of liquid poison barriers available commercially and to the public, which helps prevent termites from invading.
There Are Two Main Types Of Termites
1. Subterranean termites: They typically live in colonies large enough to cause massive structural damage. They enter your home by burrowing up through the ground, and they are difficult to detect until the damage has already been done. Indications of subterranean termites include swollen floors and/or ceilings, buckling wood, maze patterns in suspected damage areas, more activity during the springtime, and mud tubes – which can sometimes be seen on the ground leading to the home (typically the basement).
2. Drywood termites: This type of termite feeds on dry wood. They don't have to touch the ground, and they are typically found dwelling in attics, old furniture, and new construction projects. Indications of drywood termites include small holes left in exposed wood, veneer cracks with maze-like tunnels beneath, and hexagonal excrement.
Turks & Caicos Termite Extermination
If your Turks and Caicos home has been infested by termites, there are options. You can look into DIY solutions, including both liquid and solid products, but results can vary and may actually cause more harm than goods. Many of these options contain risks of their own and can affect more than just the termites, damaging the ecosystem around your property. On top of this, unless you have solid experience exterminating termites, you are unlikely to have success getting rid of termites completely on your own no matter what you try. In most cases, if you have noticed termites, the chances are the infestation is beyond the control of the homeowner.
Call Parkway Pest Solutions to identify, treat, and prevent termite infestations. We will put in place the Sentricon® System with Always Active™, the most effective termite treatments available, to ensure termites are wiped out, even in nests deep underground. Don't wait for your home to suffer – call our termite control experts today!