How To Keep Rodents Out Of Your Turks And Caicos Home
12/15/2021
Of all the pests found in the Turks and Caicos area, rodents may be the worst of all. Rats, mice, and the occasional squirrel are destructive and frustrating pests to manage, often wreaking havoc across the buildings they infest. From the contamination of food and water sources to the spread of serious illnesses, it simply isn't safe to have rodents wandering about the house.
The management of rats, mice, and squirrels is possible by understanding their most significant attractant factors. Below are some helpful ways to find and mitigate rodents long before infestations become severe.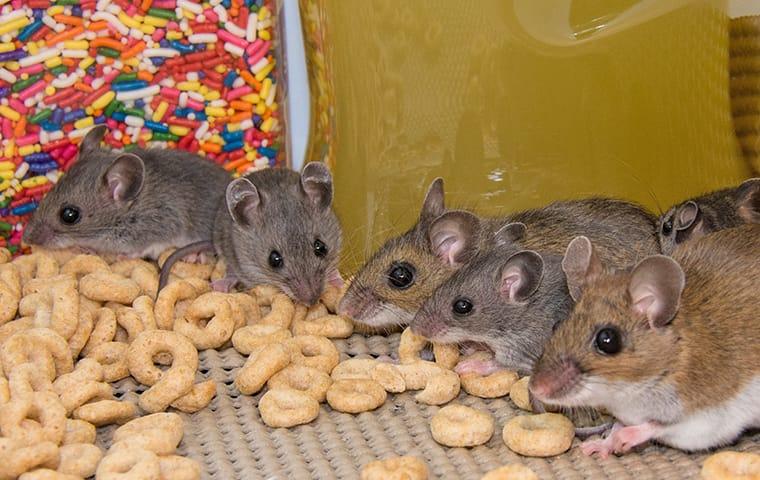 How And Why Rodents Invade Human Buildings
The primary reason why rodents choose to invade human buildings is related to survival factors. Food, water, and shelter are difficult for rodents to find on their own, which is why they often choose to inhabit human civilization. Rodents have a long history of human dependency, stemming back several thousand years. Today, it is not uncommon to see rodents like rats and mice hiding out in kitchens, bathrooms, and crawl spaces.
Rats can fit through holes the size of a quarter, while mice can slip through cracks with the circumference of a dime. It is crucial to make sure that your home is adequately sealed to prevent unwanted activity.
Rodent Prevention Steps For Home And Business Owners
Although it may not always be used by local home and business owners, do-it-yourself (DIY) controls and home remedies are extremely helpful in preventing local rodent infestations. Check out the protection options below to get a better idea of the steps involved.
Four Prevention Steps For Rodent Control
Control the amount of garbage present around the property. Seal up trash inside plastic bins, and remove it from the home at least once per week.
Wash dirty dishes as frequently as possible. All food waste should be removed, while clean dishes should be dried and put away.
Leaky pipes and clogged drains should be treated to prevent the attraction of rodents. Do what you can to fix minor problems on your own, or reach out to a repair professional for more advanced issues.
Store all food and ingredients from your kitchen counters inside properly sealed containers. Glass and plastic are some of the most durable rat-proof options available.
For more helpful rodent prevention steps or total rodent prevention that will last year-round, reach out to the pros at Parkway Pest Solutions. Our recurring professional guidance has everything you need to make rodent mitigation a snap.
Parkway Pest Solutions Is Your Turks And Caicos Rodent Control Specialist
Thanks to their rampant reproductive cycles and extreme formidability, rodents can be difficult pests to remove in any environment. The best plan is to partner with a rodent control agency in the Turks and Caicos area.
The safest, most effective pest control measure in Turks and Caicos includes rat and mouse management from Parkway Pest Solutions. Learn more by reaching out to one of our professionals or consulting with a representative over the phone.