Stop Rodents & The Problems They Cause In Turks & Caicos
Rodents may look furry and harmless, but the truth is that they are one of the most dangerous pests that can get into your house. Not only will they cause severe damage to your home or business, as well as your personal property, rodents, such as mice and rats, also spread a number of serious and potentially deadly diseases. It's essential to take action at the first sign of a rodent infestation on your Turks and Caicos property to limit damage and keep your family healthy. Parkway Pest Solutions can help!
Our Rodent Control Process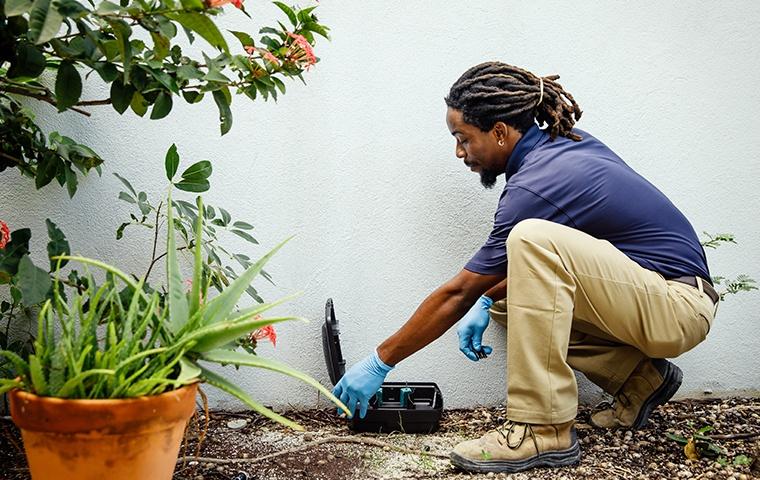 Rodent Inspection
Our rodent control begins with a thorough inspection of both the interior and exterior of your property. This inspection will determine which type of rodent has infested your property and find the entry points they're using. This helps us to determine the best way to eliminate your rodent problem.
Rodent Treatment
We'll begin by sealing the entry points that the rodents have been using to stop new activity from occurring. We'll then place baiting and trapping stations around the exterior perimeter of your home or business, as well as in attics, garages, and other areas where rodents may be hiding inside.
Follow-Up Service
During follow-up visits, we'll check the traps and bait stations, as well as look for any signs of new activity. Each trap has a barcode on it that we scan during each visit. You can log into the customer portal and access the information that tells you what took place at each station.
Additional Rodent Services
Rodents can cause sanitation issues when they get into your home or business. For an additional charge, Parkway Pest Solutions provides sanitation services and attic insulation removal. These services clean and sanitize the areas where rodent urine and excrement was left behind.
Protecting Your Property Is As Easy As Making A Call!
When rodents get into your home, trying to eliminate them on your own can be dangerous and is rarely successful. Make it easy on yourself by calling the experts at Parkway Pest Solutions. We have the tools and experience necessary to eliminate rodent problems in your home. Schedule your free inspection when you contact Parkway Pest Solutions, or ask us about how we can help with your commercial rodent problems as well!
Request Your Free Inspection Today
Complete the form below to schedule your no obligation inspection.