Are Mosquitoes On Your Turks & Caicos Property Driving You Crazy?
Mosquitoes may be annoying, but that's not the only reason to get rid of them. Aside from their itchy bites, they can also spread dangerous illnesses. In fact, mosquitoes are known worldwide as the deadliest insect alive. Mosquitoes are a year-round problem in Turks and Caicos, and if your yard is inundated with them, you understand how problematic they can be. Not only do they make it difficult to remain outside for any length of time, but they can also get into your home and bother you there. If you have too many mosquitoes on your property, contact Parkway Pest Solutions to take advantage of our mosquito control services.
Our Mosquito Control Process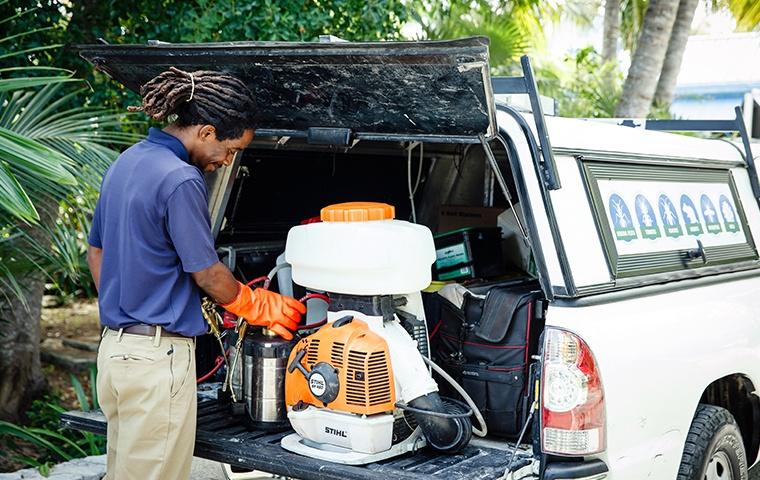 Mosquito Inspection
We begin our mosquito control with an inspection of your property, which allows us to identify the areas that are attracting mosquitoes and determine where they are breeding. With this information, we can create a treatment plan that targets the areas that will yield the best results for mosquito elimination.
Mosquito Treatment
One of our certified service technicians will use a backpack misting machine to treat your property. We apply a product to areas where mosquitoes rest during the day, such as under shrubs. We'll also treat areas of standing water. This dual treatment process eliminates mosquitoes in all stages of development: eggs, larvae, and adults.
Follow-Up Service
Our mosquito control treatment is available as either a one-time service or ongoing basis. If you need a single treatment for a special event, we'll treat your property a few hours before the event takes place. If you'd like ongoing treatments, we offer daily, weekly, monthly, and bi-monthly options.
Mosquito Misting Systems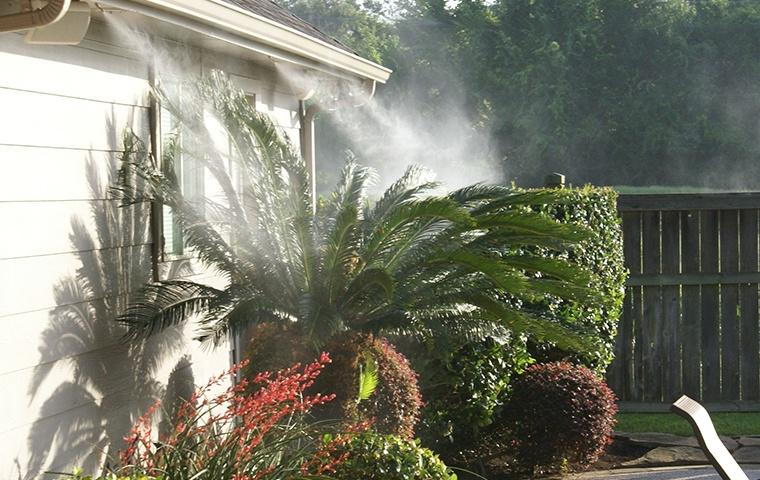 For a more permanent solution to your mosquito problems, Parkway Pest Solutions also provides installation and maintenance of Mosquito Misting Systems.
These misting systems allow continuous control against mosquitoes. They can be programmed to release the mist on a set schedule and also have a remote control available to mist in between scheduled cycles.
After installing the system, one of our certified service technicians will return to your home every two to three months to check the system for accuracy, clean the heads if necessary, and refill the tank.
Enjoy Your Backyard Again!
Mosquitoes can make your time spent outdoors miserable. With mosquito control from Parkway Pest Solutions, you can take back your yard and start enjoying your time outdoors again. Schedule a mosquito control treatment or find out more about our home pest control services and commercial pest services when you contact Parkway Pest Solutions!
Request Your Free Inspection Today
Complete the form below to schedule your no obligation inspection.