Don't Let Pests or Mold Take Over Your Turks & Caicos Home!
When you live in a tropical climate, both mold and pests are a part of life. However, that doesn't mean you have to stand for them getting in or around your home and causing problems. Pests and mold expose your family to illness and can damage your property, but there's no need to let them interfere with your quality of life. As certified mold specialists and certified pest control technicians at Parkway Pest Solutions, we can keep them out for good. Partner with us today!
Our Residential Pest Control Plans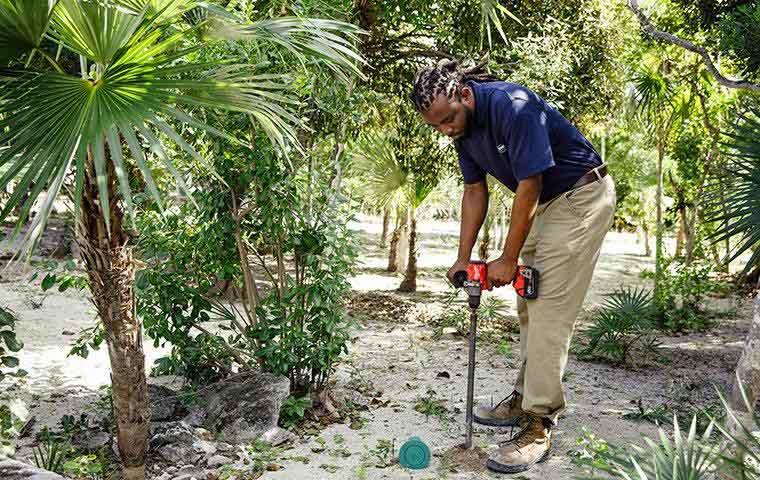 We provide Turks & Caicos residential properties with two options for home pest control; these are the Pest Guard Protection Program and the Pest Guard Plus Sentricon® Termite Protection.
Pest Guard Protection Program
Our Pest Guard Protection Program is a quarterly service that protects your home from common pests year-round. Our Pest Guard Protection Program is the perfect choice if you're looking for general pest control and covers over 30 pests including ants, cockroaches, and most crawling insects. The Pest Guard Protection Program treatments include:
Interior and exterior treatments

Monitoring services

Nest removals

Spider web removals

Stinging insect treatments
*Mosquito control is an add-on service.
Pest Guard Plus Sentricon® Termite Protection
For the next level in pest control, our Pest Guard Plus Sentricon® Termite Protection plan can't be beat! Not only does it provide everything included in our Pest Guard Protection Program, but it also protects against wood-destroying insects such as termites that are an ever-present danger due to our humid climate. With our Pest Guard Plus Sentricon® Termite Protection, you won't have to worry about these pests destroying your house or villa.
Our Home Pest Control Process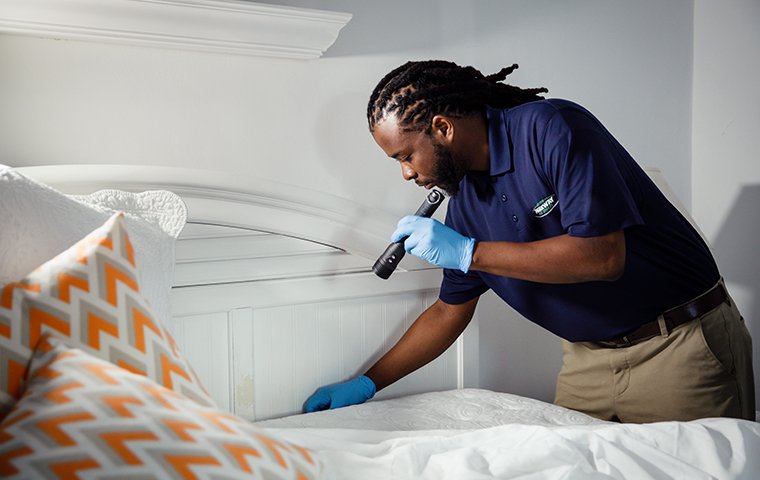 Inspection
Our inspections are free and thorough. We begin by looking over the exterior of your home from top to bottom for pest activity. From there, we inspect the interior – paying careful attention to areas of moisture where pests thrive.
Treatment
Our initial residential pest control service includes applying treatments to interior and exterior cracks and crevices, the outer perimeter, and even detached garages and sheds. We'll also install bait stations on your property if necessary.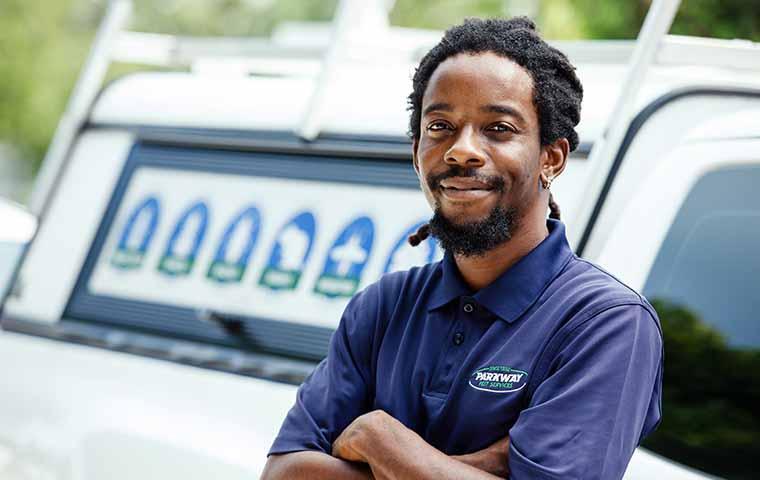 Follow-Up
If you have a recurring pest control plan, we'll return regularly to re-treat interior and exterior areas and check all monitoring stations. We'll also make recommendations on what you can do to alleviate any continuing pest pressures.
Keep Your Home Pest-Free, Guaranteed!
Parkway Pest Solutions stands behind our services. If you are on a recurring plan and discover that pests have returned to your home, we will respond and re-treat at no extra charge. You can trust Parkway Pest to make your home pest-free, we guarantee it! To request your free estimate, contact Parkway Pest Solutions today!
Request Your Free Inspection Today
Complete the form below to schedule your no obligation inspection.