It's Our Business To Protect Your Turks & Caicos Business
Whether your business is in the tourism industry or something else on the islands, protecting it against the problems that pests cause is a must. Pests can destroy your reputation, facility, and inventory, as well as expose your customers and employees to illnesses and injuries. To keep your Turks & Caicos business free of pests and running at its best, you need pest control and prevention that works. Parkway Pest Solutions is in the business of protecting your business from our area's most common pests.
Our Commercial Pest Control Process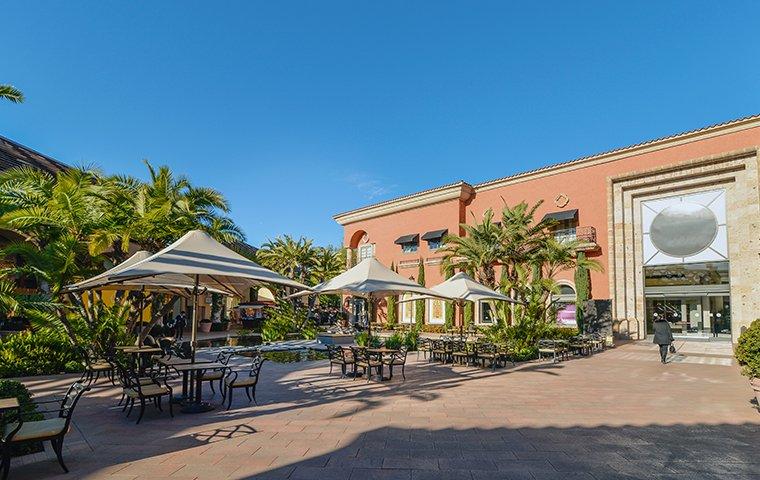 When you choose Parkway Pest Solutions for your pest control needs, you'll receive service from certified pest control technicians, as well as customized care that suits the specific needs of your business.
A Thorough Inspection
We'll begin with a thorough inspection of both the interior and exterior of your facility, focusing on the areas in which you've noticed pest activity as well as bathrooms, garages, offices, food processing areas, storage areas, and areas where moisture may cause problems. This inspection gives us the information we need to develop a pest control plan tailored to your needs.
A Quality Treatment
During your initial service visit, we perform an intensive treatment to eliminate any current pest activity. Services will vary based on your situation but may include applying liquid or granular products to various areas and setting traps and bait stations. Because we are a paperless company, all treatments are recorded, scanned, and made available on our customer portal for your review.
Follow-Up Treatments
If you've chosen a recurring plan, you'll receive follow-up treatments on a regularly scheduled basis. These may occur twice a week, weekly, monthly, or quarterly, depending on the severity of your pest issues. Each follow-up visit will include a thorough interior inspection to ensure that our initial treatment was successful at eliminating the pests in your business. After monitoring, resetting, and refilling traps and bait, we'll reapply liquid treatments and offer recommendations to help you further correct any ongoing issues.
Educational
While giving your students a good education is your top priority, keeping them safe while doing so is vital to your goals. Pests can threaten the safety of your students, but keeping them out is as easy as partnering with Parkway Pest Solutions.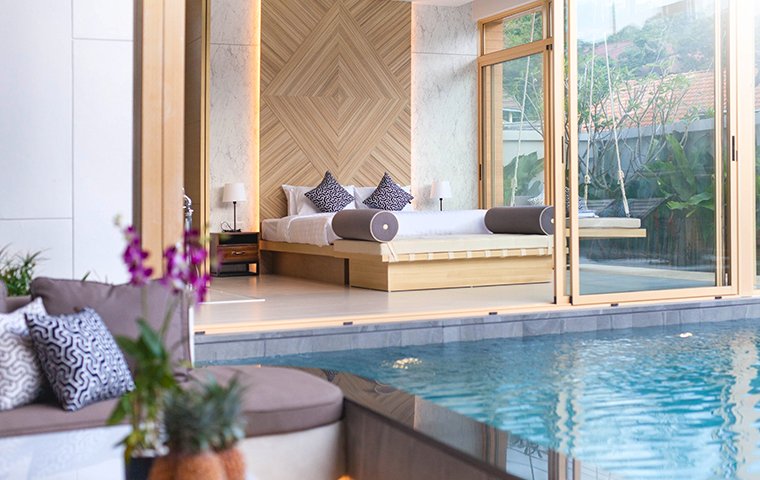 Luxury Villas
From hotels and villas to large resorts, first impressions are extremely important in the hospitality business. With the help of Parkway Pest Solutions you can keep your customers coming back to your beautiful, clean, and pest-free accommodations.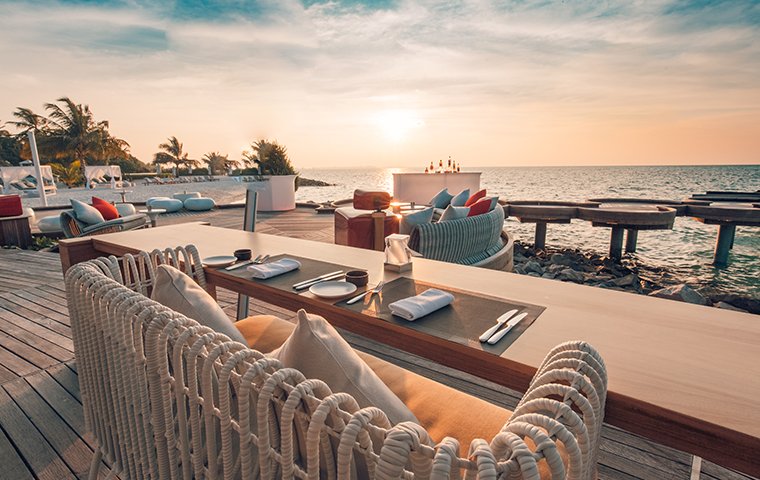 Restaurants
As a restaurant owner, you follow strict food safety standards – and nothing puts that safety at risk as quickly as a pest infestation. Keep your customers safe and your restaurant's reputation intact with help from Parkway Pest Solutions.
Why Choose Parkway Pest Solutions?
When choosing a pest control company for your commercial pest control needs, you want to be sure that the company can do the job well. Rest assured that Parkway Pest Solutions is up to the challenge. Here are some reasons why we are the smart choice for your Turks & Caicos business:
We stay abreast of the latest pest control news, methods, and techniques in order to deliver the best care to our customers.

We use green products that are tough on pests and easy on the environment.

We provide one-time and recurring treatment plans to fit your schedule.

Our certified pest control technicians are experts in the field.

We offer same-day and emergency services.

We are active in our community.

We provide free pest inspections.

We eliminate your current pest problems.

Our president is a Board Certified Entomologist.

Our recurring pest control plans come with a pest-free guarantee.

We focus on long-term solutions to ensure your pest problems don't return.

We tailor our services to meet the unique pest control needs of your business.

We are the only pest control company on the Islands certified to install and maintain the Sentricon® System with Always Active™ termite control system.
As experts not only in pest control but also in pests themselves, Parkway Pest Solutions is the clear choice for commercial pest control. You're in good hands with us!
Green Solutions That Work For Your Business
At Parkway Pest Solutions, we take our responsibilities to both our customers and the environment seriously. Our pest control services are reliable and effective, ensuring that your business stays pest-free while also preserving the natural beauty of Turks and Caicos. We provide green solutions that work. Schedule your service today!
Request Your Free Inspection Today
Complete the form below to schedule your no obligation inspection.