The Trick To Getting Rid Of Bed Bugs In Turks & Caicos
2/15/2022
Bed bugs may not be explicitly dangerous to humans, but that doesn't mean they're anywhere near a welcome presence in your home. These parasitic insects can quickly take over with prolific numbers while still being incredibly stealthy, making them difficult to get rid of once they've established themselves. They'll be a constant source of anxiety and irritation with their unseen presence and itchy bites. The very idea of hundreds of wriggling little creatures lying in wait within your mattress, where you're supposed to feel safe and comfortable, is abhorrent. That's why we've arranged this guide to getting rid of bed bugs in Turks & Caicos.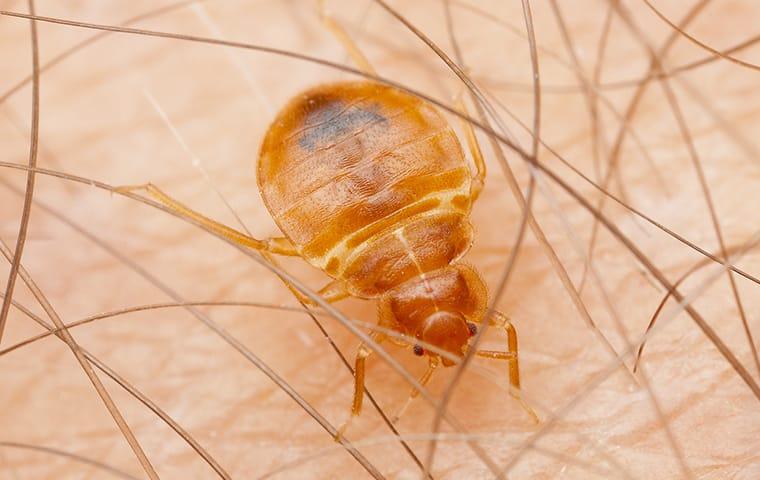 How To Identify Bed Bugs In Turks & Caicos
Bed bugs can be tricky to identify, often being mistaken for other insects. Even their bites can be misattributed to other common, less intrusive culprits like mosquitos or ants. However, there are ways to recognize a burgeoning infestation before it spirals out of control, and it's of the utmost importance to know them and act on them as soon as possible. A home or hotel ridden with bed bugs will seem innocent enough from the outside if you don't spend much time there. Still, if you notice signs such as rusty stains on any of the fabrics or wake up with bites you know you didn't have before or find little white sand-like eggs or molted shells around the place, it may be a bed bug infestation. Because bed bugs are so small, they can be found anywhere, but they prefer hard-to-reach places near easy sources of food. This means:
Inside the fabric seams of mattresses and furniture
In headboards, box springs, and bed frames
In the corners where the carpet meets the walls, especially near beds
If you inspect these areas regularly, especially after travelling or welcoming visitors into your home, you will hopefully catch bed buts in the early stages of infestation making elimination much easier.
Are Bed Bugs Harmful To My Health?
Although bed bugs are not well-known to transmit any diseases, they can often trigger allergic reactions with their bites. Because these bites itch so much, many people also catch secondary skin infections from wounding themselves with too much scratching. Aside from the physical concerns, the main threat of a bed bug infestation is the toll it will take on your mental health. These parasites are truly insidious, causing crippling insomnia and anxiety in many people. All this means that even though they're technically not that dangerous, you should probably take care to prevent them from moving in and work towards removing them if they do.
How To Stop Bed Bugs From Coming Back
Here's a quick list of prevention tips to help you avoid a repeat infestation
Avoid placing luggage on beds or furniture.
Thoroughly inspect second-hand fabric items before you buy.
Partner with Parkway Pest Solutions for the very best in ongoing care.
If you're concerned about bed bugs or other unwanted pests, our team of professionals will inspect your home to give you the peace of mind you need for a good night's rest.
How To Effectively Get Rid Of Bed Bugs In Turks & Caicos
While bed bugs can be a massive undertaking to be rid of, especially if you're taking them on alone, even the worst infestations are not without hope. Here are a few proven methods for treating a bed bug problem:
Scrub all furniture, mattresses, and carpets with a stiff brush and hot, soapy water. Make sure to get between all the seams to ensure no stragglers are missed.
Vacuum frequently and thoroughly all over the house, even outside the bedroom, to ensure any eggs are eliminated.
Repair any cracks, crevices, holes, or peeling in your walls, especially in the bedroom and closet spaces.
Partner with a knowledgeable professional for regular checkups and treatment.
Parkway Pest Solutions of Turks & Caicos has everything you need to guarantee a bed bug-free home. We provide comprehensive coverage with cutting-edge technology and environmentally friendly yet extremely effective pest control methods. Call us now to take away all the unneeded stress of an infestation.