Reliable Pest Solutions For Turks & Caicos Property Owners
Founded by Peter Scala, a Board Certified Entomologist and Purdue University graduate, Parkway Pest Solutions is the trusted choice for your pest control needs. With a focus on long-term, green termite solutions, Parkway Pest Solutions is proud to provide high-quality pest control services to the Turks and Caicos Islands.
Parkway Pest Solutions - Our Story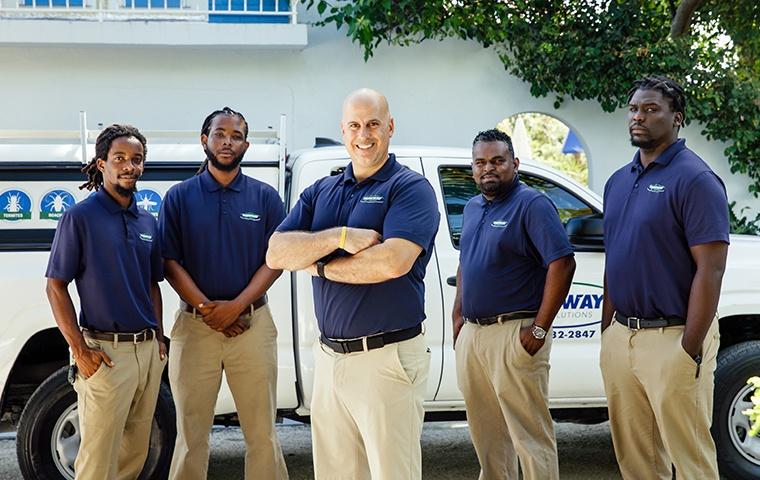 Peter Scala is the Technical Supervisor and President of Parkway Pest Services. He earned his Bachelor of Science degree in Entomology at Purdue University. Peter's college advisor was Dr. Robert Corrigan. Peter is also a Board Certified Entomologist by the Entomological Society of America. Furthermore, he is a certified Bed Bug Specialist. Peter started his pest control experience at Bain Pest Control in Massachusetts, where he gained knowledge about termites and carpenter ants. During his tenure at Purdue University, he was also employed as a representative of both Dow Chemical and Bayer Corporation. At these companies, he had the opportunity to interact with other pest control operators, learning their techniques in dealing with pest control problems.
His territory included New Jersey to Northern Connecticut. Peter has extensive experience in many aspects of food storage processing procedures and termite control procedures. He attended the Food Processing Plant Pest Control Course and successfully completed the correspondence course offered through the American Institute of Baking America. Peter has working knowledge of Good Manufacturing Practices (GMP'S), Hazard Analysis Critical Control Points (HACCP), and SQF (Safe Quality Food) procedures. He is also certified and trained to install the Sentricon® System. Peter graduated from the NYC Rodent Academy in which Dr. Robert Corrigan, world renown rodent expert, was the professor.
Peter continues to enhance Parkway Pest Services by attending the Annual Purdue Pest Control Conferences, Associated Pest Services, National Pest Management Association and various other local conferences. He is also a member of The New York Pest Management association and PI CHI Omega, which is an entomological fraternity where he interacts with world-renowned entomologists keeping abreast of the latest pest control techniques. He is uniquely qualified to consult in every aspect of Pest Control. Learn more about Peter on LinkedIn.
Internationally, Peter has successfully started a pest control company on the islands of Turks and Caicos. The company will be focusing on providing long-term green termite solutions. Peter is currently working with various resorts, hotels and restaurants to provide pest control services. As a board certified entomologist, his expertise allows the company to provide high quality pest control services. Peter has introduced a new green product, the Sentricon Always Active® Termite Colony Elimination System with Recruit HD "Always Active® to various locations to effectively prevent and treat termite colonies. The Sentricon product has been approved by the Turks and Caicos Ministry of Health and Human Services. Through the use of Sentricon Always Active®, Parkway is able to provide the most effective, non-intrusive termite control solution available. No other company on the islands of Turks and Caicos has this product. Parkway is able to control termites without the side effects and environmental impacts of previous methods. Peter is working on introducing other green products and will be offering consultations as well as technical training.
What Sets Parkway Pest Solutions Apart?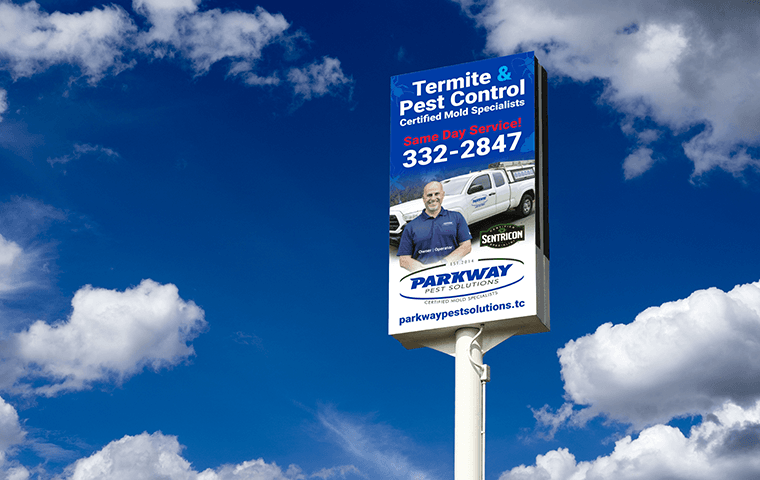 In our tropical climate, pest problems are a given. To eliminate pests, you need a pest control company that understands your needs and knows how to deal with the pests found in our environment. Parkway Pest Solutions does both. What sets us apart from the competition?
A Board Certified Entomologist runs Parkway Pest Solutions.

We provide residential pest control and commercial pest control.

We offer a variety of pest-specific specialty services.

We provide free inspections.

We offer a pest-free guarantee.

We offer same-day and emergency services.

We use green products and methods that are friendly to people and pets.

Mr. Scala attends local and international conferences to stay abreast of the latest techniques.

We are the only pest control company on the islands certified to install and maintain Sentricon® with Always Active™.

Our termite control method, the Sentricon® System with Always Active™, is approved by the Turks and Caicos Ministry of Health and Human Services.

We don't solely focus on eliminating your current pest infestation but also on providing long-term solutions to prevent your pest problems from returning.

Mr. Scala uses his expertise in entomology to provide education to local high school students. He recently visited the senior science class at Clement Howell High School to discuss entomology, green technology, pest control, and how Parkway helps control health-related problems caused by pests.
At Parkway Pest Solutions, you won't receive run-of-the-mill service. Instead, you can be confident that you're receiving the best pest control available by true experts in the field!
Call Parkway Pest & We'll Take Care Of The Rest!
At Parkway Pest Solutions, we're committed to providing effective pest control through methods that take into account the delicate balance between people, pests, and the environment. Let our certified pest control technicians solve your pest problems. To schedule a free inspection, contact Parkway Pest Solutions today!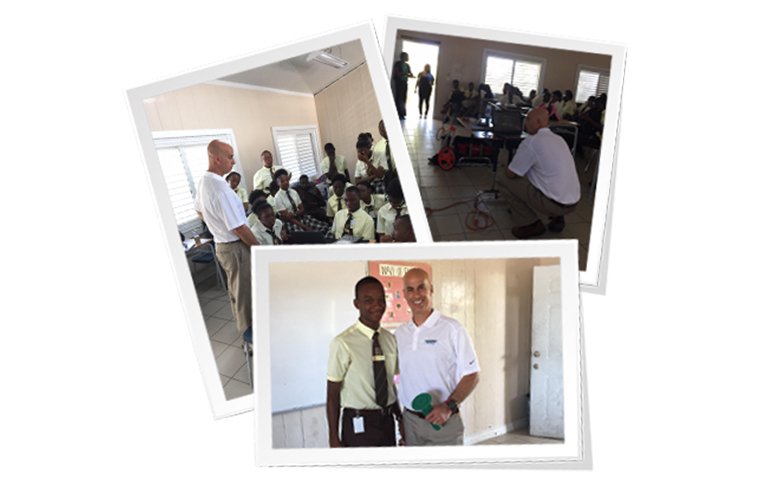 Recently Peter Scala visited with science seniors at Clement Howell High School, the largest public school in the Turks and Caicos Islands. Topics discussed included entomology, pest control, and green technology and about insects that cause health-related problems and how Parkway controls them. Students were introduced to Sentricon Always Active termite baiting system.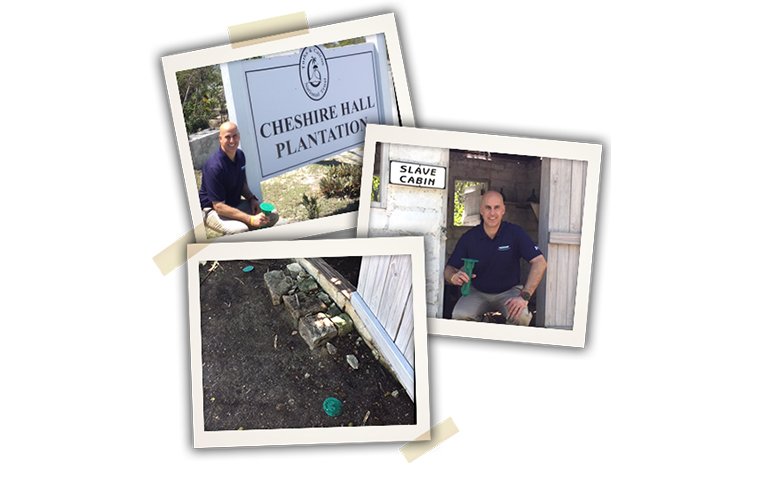 Parkway Pest Solutions has donated to the Cheshire Hall Plantation. Sentricon Always Active termite bait stations were installed around the cabins to eliminate termites. Parkway Pest Solutions takes pride in installing a green termite long term solution for Chesire Hall Plantation.
Request Your Free Inspection Today
Complete the form below to schedule your no obligation inspection.